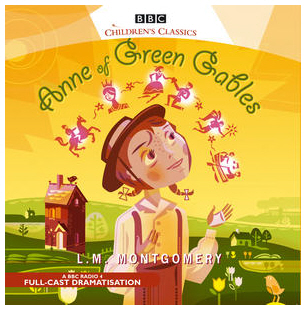 Anne of Green Gables
by
LM Montgomery
Dramatized by
Marcy Kahan
BBC Radio - [1997?]
5 x 30mins part dramatization
Episode 1 - A couple expect to adopt an orphan boy - not an impetuous red-headed girl.
Episode 2 - The Cuthberts send the feisty girl off to school, but trouble lies ahead.
Episode 3 - Anne meets a kindred spirit, gets cooking - and nearly kills herself.
Episode 4 - Anne has a very bad hair day - and resolves never to be romantic again.
Episode 5 - Anne goes away to college - but her heart is still in Avonlea.
References
Edit
Ad blocker interference detected!
Wikia is a free-to-use site that makes money from advertising. We have a modified experience for viewers using ad blockers

Wikia is not accessible if you've made further modifications. Remove the custom ad blocker rule(s) and the page will load as expected.