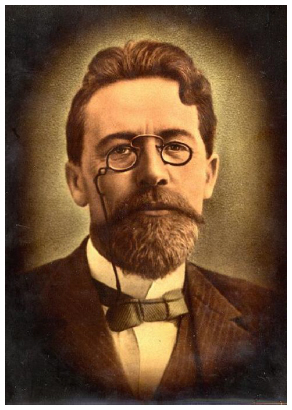 Anton Pavlovich Chekhov (29 January 1860 – 15 July 1904) was a Russian short-story writer, playwright and physician, considered to be one of the greatest of short-story writers. His career as a dramatist produced four classics and his best short stories are held in high esteem by writers and critics. Chekhov practiced as a doctor throughout most of his literary career: "Medicine is my lawful wife", he once said, "and literature is my mistress."
Chekhov renounced the theatre after the disastrous reception of The Seagull in 1896; but the play was revived to acclaim in 1898 by Constantin Stanislavski's Moscow Art Theatre, which subsequently also produced Uncle Vanya and premiered Chekhov's last two plays, Three Sisters and The Cherry Orchard. These four works present a challenge to the acting ensemble as well as to audiences, because in place of conventional action Chekhov offers a "theatre of mood" and a "submerged life in the text."
Radio Adaptations
Edit
The Seagull Four Productions so far! 1987 - 1993 - 2006 - 2010
References
Edit
Ad blocker interference detected!
Wikia is a free-to-use site that makes money from advertising. We have a modified experience for viewers using ad blockers

Wikia is not accessible if you've made further modifications. Remove the custom ad blocker rule(s) and the page will load as expected.