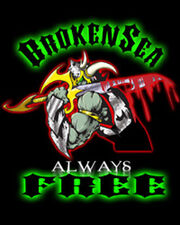 Brokensea Audio Productions is an online audio drama production company launched in March 2007. Brokensea produces several different types of audio drama that they make freely available on the internet. They produce both original series and fan fiction audio dramas. The Brokensea management team consists of Paul Mannering, Bill Hollweg, Mark Kalita, Stevie Farnaby & Damaris Mannering. Brokensea uses talent from various countries throughout the globe in their productions.
External Links
Edit
Ad blocker interference detected!
Wikia is a free-to-use site that makes money from advertising. We have a modified experience for viewers using ad blockers

Wikia is not accessible if you've made further modifications. Remove the custom ad blocker rule(s) and the page will load as expected.