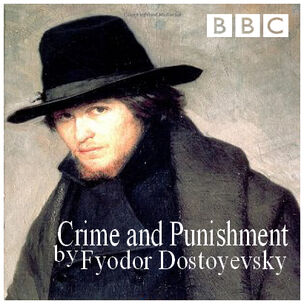 Crime And Punishment
by
Fyodor Dostoevsky
Dramatized by
Mike Walker
Directed by
John Taylor
BBC Radio 4
-
Classic Serial
In 3 parts - 11.06.2000 - 18.06.2000 - 25.06.2000
Episode 1 - In Dostoyevsky's tale of guilt and redemption, young Raskolnikov puts a horrific theory to the test.
Episode 2 - Racked with guilt, Raskolnikov finds himself pursued by the cunning investigator, Porfiry Petrovich.
Episode 3 - As the investigator Porfiry Petrovich closes in, a desperate Raskolnikov finds an unexpected source of hope.
Critical Reception
Edit
References
Edit
Ad blocker interference detected!
Wikia is a free-to-use site that makes money from advertising. We have a modified experience for viewers using ad blockers

Wikia is not accessible if you've made further modifications. Remove the custom ad blocker rule(s) and the page will load as expected.