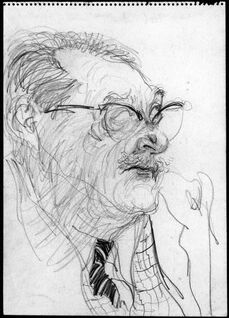 Dr Brighton And Mr Harding by Stephen Wyatt
Directed by Martin Jenkins
BBC Radio 4 - Afternoon Play - 04.07.2005
Repeated 08.11.2006
An insight into the personal demons that tormented TV's first superstar, the outspoken, irascible but much-loved broadcaster of the 1950s, Gilbert Harding, who became famous for his unpredictable appearances on panel games such as What's My Line? Twenty Questions and Round Britain Quiz.
Critical Reception
Edit
References
Edit
Ad blocker interference detected!
Wikia is a free-to-use site that makes money from advertising. We have a modified experience for viewers using ad blockers

Wikia is not accessible if you've made further modifications. Remove the custom ad blocker rule(s) and the page will load as expected.