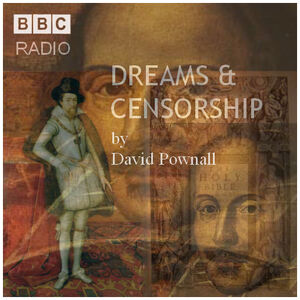 Dreams and Censorship by David Pownall
Directed by Eoin O'Callahagan
BBC Radio 3 07/02/1993
Length 95mins
1610: Shakespeare fears revolution over James I's new translated Bible including the Dream of St John.
The translation of James I's new bible is at last complete, however, assured by Shakespeare that to allow the inclusion of the Dream of St.John would lead to bloody revolution, James travels to Oxford determined to excise it from the sacred text.
Critical Reactions
Edit
References
Edit
Details from recording of play
Ad blocker interference detected!
Wikia is a free-to-use site that makes money from advertising. We have a modified experience for viewers using ad blockers

Wikia is not accessible if you've made further modifications. Remove the custom ad blocker rule(s) and the page will load as expected.