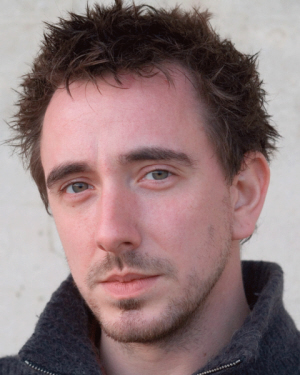 Ed Harris is a British playwright and poet.
Ed is an award-winning playwright, radio dramatist and poet. He was commissioned to write his first play, SUGARED GRAPEFRUIT for the Brighton Festival Fringe 2005. Ed has since been Writer-in-Residence at Chichester Festival Theatre. He was shortlisted for the Meyer-Whitworth Award in 2008 for his play NEVER EVER AFTER, and his new play, MONGREL ISLAND was commissioned by Soho Theatre and opened Steve Marmion's first season as Artistic Director in July 2011. His new play, PIGLET, premiered at The Hotbed Festival in Cambridge earlier this year.
For radio, Ed's first commissioned play PORSHIA was broadcast in 2007 to widespread acclaim (including Radio Times/Time Out 'Pick of the Week', Daily Telegraph 'Review of the Year'), and he has since been continuously under commission to BBC Radio 4. His fourth radio play, The Moment You Feel It, was shortlisted for the 2010 Tinniswood Award, and The Wall for the Prix Europa; he has just won the Writers' Guild Award for his play Troll. His first series was broadcast this year.
Before finding his feet as a playwright, Ed Harris spent several years working as a binman, occasional stand-up poet and as a husky trainer in Lapland.
Radio Plays
Edit
Critical reception
Edit
References
Edit
Ad blocker interference detected!
Wikia is a free-to-use site that makes money from advertising. We have a modified experience for viewers using ad blockers

Wikia is not accessible if you've made further modifications. Remove the custom ad blocker rule(s) and the page will load as expected.