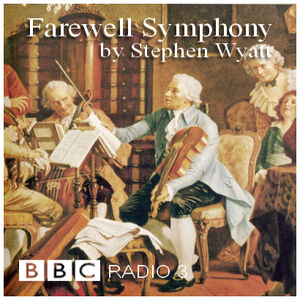 Farewell Symphony by Stephen Wyatt
Directed by Jeremy Mortimer
BBC Radio 3 - Twenty Minutes - 10.09.2009
Richard Briers plays Haydn in a short play about the last days of the composer's life.
In May 1809, as French troops take Vienna, Napoleon arranges for one of his officers to visit Joseph Haydn.
Critical Reception
Edit
References
Edit
Ad blocker interference detected!
Wikia is a free-to-use site that makes money from advertising. We have a modified experience for viewers using ad blockers

Wikia is not accessible if you've made further modifications. Remove the custom ad blocker rule(s) and the page will load as expected.