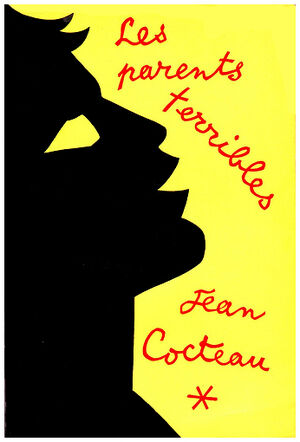 Les Parents Terribles by Jean Cocteau
Translated by Jeremy Sams
Adapted and Directed by Sean Mathias
Music by Jason Carr
BBC Radio 3 - January 15, 1997
Length 1hr 41 mins
Jean Cocteau's 1948 play in a new translation for the NT production of 1994.
Yvonne loves her 22-year-old son with an unhealthy passion, and their kisses and cuddles make the
flesh creep. But the almost equally besotted Michael has decided he must break free from the suffocating family nest after falling in love with Madeleine, a girl his own age. Unknown to Michael, however, his new girlfriend is already his father's mistress. And to further complicate matters, Yvonne's sister Leo has long nursed an unrequited love for George.
Ad blocker interference detected!
Wikia is a free-to-use site that makes money from advertising. We have a modified experience for viewers using ad blockers

Wikia is not accessible if you've made further modifications. Remove the custom ad blocker rule(s) and the page will load as expected.