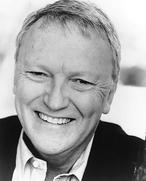 Nigel Anthony, (born December 23, 1941) is a British theatre and television actor, who has also worked notably in radio with many broadcasts to his credit and is an accomplished jazz drummer.
His theatre work includes The Taming of the Shrew, Happy End, Twelfth Night and Dutch Uncle for the Royal Shakespeare Company. Television appearances include The Diary of Anne Frank, Coronation Street, Midsomer Murders and Doctors. He was the narrator of the major 1992 BBC TV historical/geological series The Birth of Europe and of the 1995 Channel 4 documentary Edward VIII: The Traitor King among countless others.
He has won both Sony and Radio Times awards for best actor in Radio Drama, and he is much in demand as a reader of audiobooks.
Radio PlaysEdit
ReferencesEdit
Ad blocker interference detected!
Wikia is a free-to-use site that makes money from advertising. We have a modified experience for viewers using ad blockers

Wikia is not accessible if you've made further modifications. Remove the custom ad blocker rule(s) and the page will load as expected.