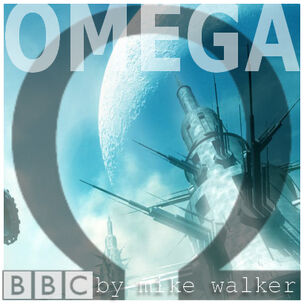 Omega
by
Mike Walker
Omega takes us into a fascinating and disturbing vision of the near future, where the most human and endearing character we meet has, it transpires, no real existence at all...
John Stone is a civil engineer, building what is going to be the world's tallest tower -- a "visionary city" above the cloud line over London. He is a man happy in his work and supported by a loving wife and daughter. Then John discovers faith. He does so as a result of what is plainly a miracle. But did a miracle really take place? What if John's whole life is a fiction?
A disturbing tale of science and faith, maths and miracles, love and machines, set in the near future.
Critical Reception
Edit
Worldplay Awards, 2002 Best script, best production
References
Edit
Ad blocker interference detected!
Wikia is a free-to-use site that makes money from advertising. We have a modified experience for viewers using ad blockers

Wikia is not accessible if you've made further modifications. Remove the custom ad blocker rule(s) and the page will load as expected.