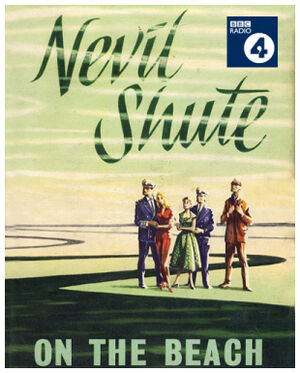 On The Beach by Nevil Shute
Dramatized by Mike Walker
Directed by Toby Swift
BBC Radio 4 - Classic Serial - 02.11.2008 - 09.11.2008
2 x 60mins episodes
Nevil Shute's compelling account of the aftermath of a nuclear world war.
A cloud of deadly radioactivity is moving slowly towards Australia, one of few places on Earth where life still exists.
other parts played by
Critical Reception
Edit
References
Edit
Ad blocker interference detected!
Wikia is a free-to-use site that makes money from advertising. We have a modified experience for viewers using ad blockers

Wikia is not accessible if you've made further modifications. Remove the custom ad blocker rule(s) and the page will load as expected.