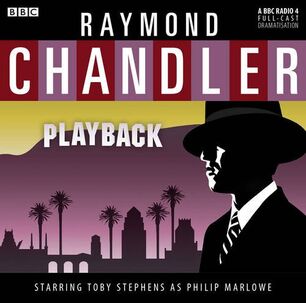 Playback
by
Raymond Chandler
Dramatized by
Stephen Wyatt
Directed by
Sasha Yevtushenko
Produced by
Claire Grove
BBC Radio 4
-
Saturday Play
- 26.02.2011
Part of the BBC Radio 4 Classic Chandler Season
Marlowe is hired to tail the mysterious Betty Mayfield all the way to the seaside town of Esmerelda, without knowing why or the identity of his employer. It's not long before he realises that he's not the only one on the trail, and that he too is being watched.
Critical Reception
Edit
References
Edit
Ad blocker interference detected!
Wikia is a free-to-use site that makes money from advertising. We have a modified experience for viewers using ad blockers

Wikia is not accessible if you've made further modifications. Remove the custom ad blocker rule(s) and the page will load as expected.