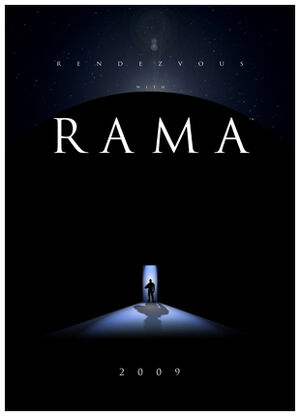 Rendezvous With Rama by Arthur C.Clarke
Dramatized by Mike Walker
Produced by Marc Beeby
BBC Radio 4 - Classic Serial - 01.03.2009 - 08.03.2009
2 x 60mins episodes
Episode 1 - 01.03.2009 - When the mysterious space object known as Rama appears in the solar system, the crew of the SV Endeavour are sent to investigate.
Episode 2 - 08.03.2009 - What is the secret at the heart of the space object known as Rama and why, years after the event, has Commander William Norton never spoken about what he found there?
Critical Responses
Edit
References
Edit
Ad blocker interference detected!
Wikia is a free-to-use site that makes money from advertising. We have a modified experience for viewers using ad blockers

Wikia is not accessible if you've made further modifications. Remove the custom ad blocker rule(s) and the page will load as expected.