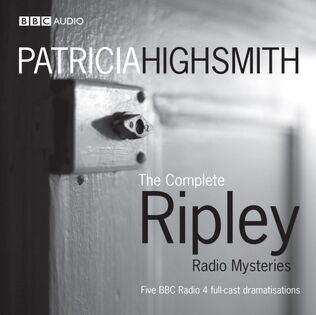 Ripley Under Ground
by
Patricia Highsmith
Dramatized by [ ]
Directed by
Claire Grove
BBC Radio 4
-
Saturday Play
- 07.03.2009
2nd in a series of five plays (The Complete Ripley) based on the novels by Patricia Highsmith about the suave and amoral Tom Ripley.
With a dead man's money safely stowed in the bank, Tom is living in luxury in a chateau in France with his beautiful French wife. But the clever art forgery which funds Tom's expensive tastes is about to be uncovered.
Critical Reception
Edit
References
Edit
Ad blocker interference detected!
Wikia is a free-to-use site that makes money from advertising. We have a modified experience for viewers using ad blockers

Wikia is not accessible if you've made further modifications. Remove the custom ad blocker rule(s) and the page will load as expected.