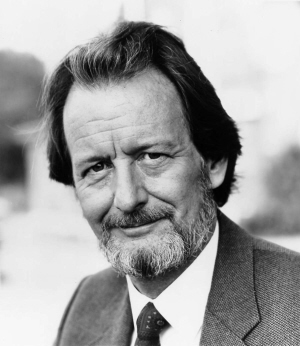 Born in Chester in 1940, Ronald Pickup left RADA in 1964 and, after rep in Leicester, first appeared
professionally in London as Octavius in Lyndsay Anderson's Julius Caesar at the Royal Court. For the
next 11 years he worked consistently at both the Royal Court Theatre, under William Gaskill, and at
the National Theatre under Laurence Olivier. At the Court he played leading roles in Shelley, Serjeant
Musgrave's Dance and Edward Bond's Saved.
He has appeared on television in a wide variety of series and plays, most notably Jennie, Fortunes of War,
Behaving Badly, The Worst Week of My Life and as the voice of Aslan in the BBC's much loved adaptation of
The Lion, the Witch and the Wardrobe. In 1984 he received a BAFTA nomination for his portrayal of George
Orwell in Alan Plater's recreation of Orwell's final year spent on the island of Jura writing 1984.
His many leading roles on radio include Prospero in The Tempest, Evens in Edward Bond's The Sea, the Captain in Strindberg's The Father.
He starred as Hector in King Priam and as Philip Tremayne in Anthony by Andrew Rissik.
Radio Plays
Edit
Critical reception
Edit
References
Edit
Ad blocker interference detected!
Wikia is a free-to-use site that makes money from advertising. We have a modified experience for viewers using ad blockers

Wikia is not accessible if you've made further modifications. Remove the custom ad blocker rule(s) and the page will load as expected.