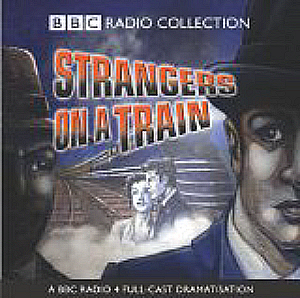 Strangers On A Train
by
Patricia Highsmith
Dramatized by
Craig Warner
Directed by
Andy Jordan
BBC Radio 4
-
Cinema 100 Season
- 25.01.1996
Adapted from the classic 1950 Highsmith novel. Architect Guy Haines wants to divorce his unfaithful wife, Miriam, in order to marry the woman he loves. While on a train to see his wife, he meets Charles Anthony Bruno, who develops the idea to exchange murders: Bruno will kill Miriam if Guy kills Bruno's father; neither of them will have a motive, and the police will have no reason to suspect either of them.
Critical reception
Edit
References
Edit
Details from recording of broadcast
Ad blocker interference detected!
Wikia is a free-to-use site that makes money from advertising. We have a modified experience for viewers using ad blockers

Wikia is not accessible if you've made further modifications. Remove the custom ad blocker rule(s) and the page will load as expected.