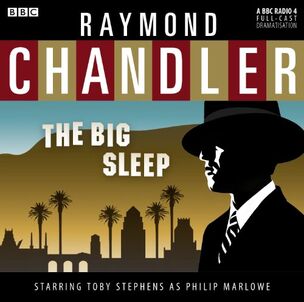 The Big Sleep
by
Raymond Chandler
Dramatised by
Robin Brooks
Directed by
Claire Grove
BBC Radio 4
-
Saturday Play
- 05.02.2011
Part of the BBC Radio 4 Classic Chandler Season
In 1939 Raymond Chandler created a different kind of detective, the fast-talking, trouble seeking Californian private eye Philip Marlowe, for his great novel The Big Sleep. Marlowe's entanglement with the Sternwood family - respectable sister with gambling addiction, younger sister with drink/drug problem and an attendant cast of colourful underworld figures is presented in this new dramatization by Robin Brooks.
Critical Reception
Edit
References
Edit
Ad blocker interference detected!
Wikia is a free-to-use site that makes money from advertising. We have a modified experience for viewers using ad blockers

Wikia is not accessible if you've made further modifications. Remove the custom ad blocker rule(s) and the page will load as expected.