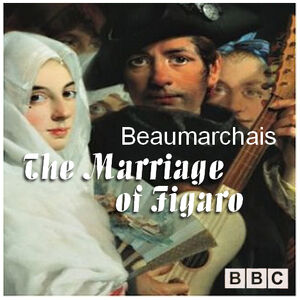 The Marriage of Figaro by
Beaumarchais
Adapted and Directed by
David Timson
Produced by
Nicolas Soames
BBC Radio 3
Drama on 3
- 26/12/2010
Beaumarchais's original play written in 1778.
This play is the second in the Figaro Trilogy, preceded by The Barber of Seville and followed by The Guilty Mother.
Figaro has entered into Count Almaviva's service as his valet and concierge, and is engaged to Suzanne, the Countess's head chambermaid. Bored with his wife, the Count looks for amorous adventures, but is upstaged by his crafty, quick-witted sevant in their quest for the same woman.
Ad blocker interference detected!
Wikia is a free-to-use site that makes money from advertising. We have a modified experience for viewers using ad blockers

Wikia is not accessible if you've made further modifications. Remove the custom ad blocker rule(s) and the page will load as expected.